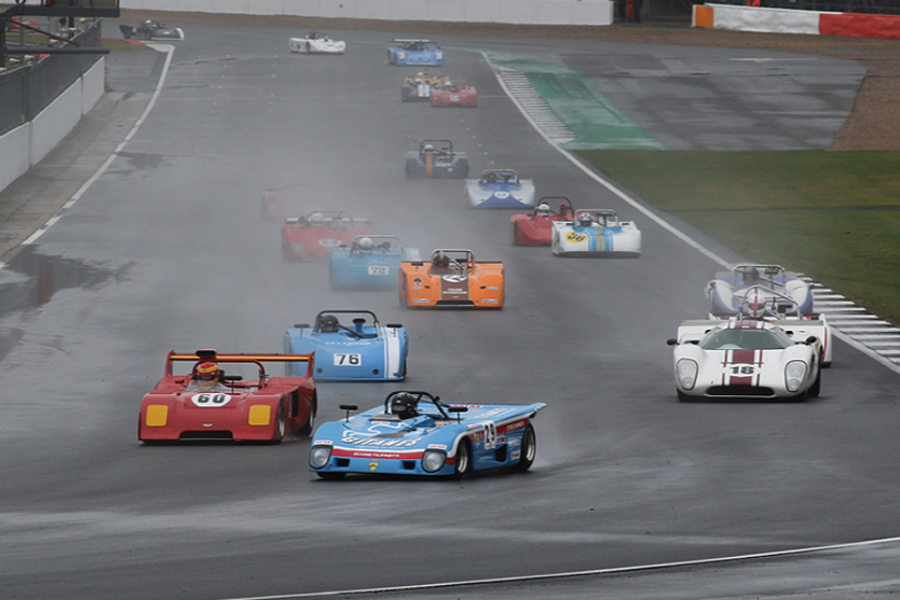 Carless Racing Fuels partners with HSCC Thundersports
Carless Racing Fuels, the UK-based fuels brand of Haltermann Carless, has been announced as the title sponsor for the Historic Sports Car Club's Thundersports series this season.
Carless Racing Fuels HSCC Thundersports is the new title for the race series that was a huge success in its first season in 2019, when an average grid of 32 cars competed across three events. For 2020, the race schedule has been extended and gaining the support of a prestigious title sponsor is another important step for the category.
"Our Carless Racing Fuels are ideally suited for HSCC Thundersports and we are delighted to add our brand name to this fast-growing category. Through our partners at Vital Equipment, we will be providing a fuel service at these events and across the HSCC racing programme in 2020. We're looking forward to some spectacular racing in Carless HSCC Thundersports", says Yann Labia, Global Manager Motorsports for Haltermann Carless Group.
This development is the next phase in the partnership between Haltermann Carless and the HSCC, which started in the Historic Formula Ford Championship in 2018. The success of that sponsorship has prompted the fuel supplier to move to Thundersports and introduce its products to a fresh group of HSCC competitors.
The high-profile Thundersports races at the Silverstone Classic will be repeated and will sit alongside visits to Donington Park, Brands Hatch Grand Prix, Oulton Park International, Dijon-Prenois and a season opener on the Silverstone Grand Prix circuit in May.
The series is open to cars of the type used in the World Championship, FIA GT Championship and FIA 2 Litre Sports Car Championship up to 1981, along with Can-Am sports-racing cars from the heydays of the category in the 1970s. There is an invitation class for other appropriate cars.
Just as in period, Sports 2000s are an important part of the series with a dedicated class covering all Ford Pinto-engined cars from right through until 1990. In 2019, there was excellent support from the Sports 2000 fraternity, which is expected to grow further next season.
The 2020 Carless HSCC Thundersports dates:
17/18 May: Silverstone GP (International Trophy)
6/7 June: Donington Park
11/12 July: Brands Hatch GP (Legends of Brands Hatch)
31 July-2 August: Silverstone GP (Silverstone Classic)
29-31 August: Oulton Park International (Gold Cup)
2-4 October: Dijon-Prenois (Motors Cup)
"This is another boost for Thundersports following a tremendous first season in 2019," said Andy Dee-Crowne, CEO of the HSCC. "It is a logical step for the successful partnership between Vital Equipment, Haltermann Carless and the HSCC. We are very pleased to have the Carless Racing Fuels brand as title sponsors for Thundersports."
Photo: Mark Richardson (left) from Thundersports and Alistair Roberts (Vital Equipment) shake hands on the deal.
Vital Equipment will also make available their range of lubricants, racewear, helmets and other racing apparel at HSCC events. 
To view the full range please visit www.vitalequipment.co.uk.
Vital Equipment are the exclusive supplier of the HSCC race suit offering from Torq Racewear: 
https://hscc.org.uk/hscc-race-suits/