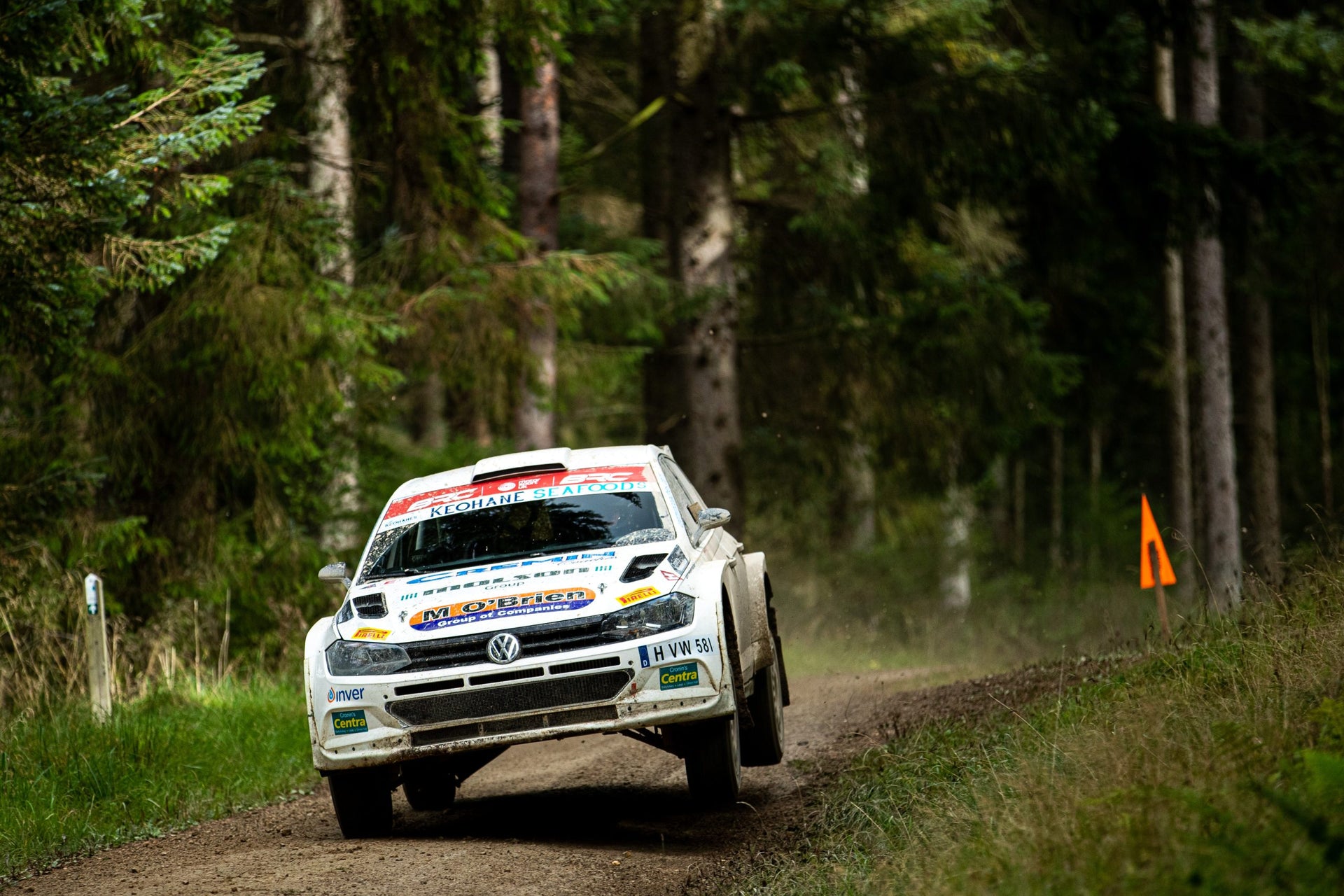 CARLESS FUELLED BRITISH RALLY CHAMPIONSHIP HEADS FOR CUMBRIA CURTAIN RAISER
The Motorsport UK British Rally Championship will kick start its 65
th
anniversary season this weekend as the Malcolm Wilson Rally [11 March] plays host to the opening round of the 2023 term.
Classic Cumbrian forest stages such as Grizedale have been etched on the memories of many rally fans over the years thanks to their influential role in the RAC Rally's of old, and now the region's forests will host the championship for the first time in decades, offering an uncharted start to Britain's premier rally series.
A newcomer to the seven-round BRC bill, the Malcolm Wilson Rally is based at the home of the M-Sport Ford World Rally Team in Cockermouth and an impressive array of top-flight BRC1 crews in Rally2 machinery will assemble at the facility, aiming for a maximum score to get their season off to the perfect start.
They will be joined by the ultra-rapid Junior and Academy drivers in Rally4 and R2 examples, as well as the National Rally Champion contenders.
And for the series opener, M-Sport has decided to bring out the big guns, entering World Rally Championship ace and WRC2 factory driver Adrien Fourmaux. With Alex Coria alongside, Fourmaux will pilot a Fiesta Rally2 in the hunt for seat time ahead of the incoming Rally Mexico.
The squad have also nominated the event as his "Joker", offering up to five additional bonus points for a maximum score and although that could come across as confident, he is not predicting an easy fight.
"Honestly, I don't really know [what to expect]" he says.
"I think we will have a very high level of competition, it's always interesting to fight in a national championship. I'm expecting a nice rally on the Malcolm Wilson. It's a good opportunity to support the WRC2 fight this year."
If ever the chasing pack needed a benchmark, this will be it and there will be a familiar name hunting down the Frenchman for opening round glory.
Placing a late entry, four-time British Champion Keith Cronin embarks on a last-minute campaign for that elusive record-equalling title. Finishing second to Osian Pryce in 2022, he and Mike Galvin will be hunting down Jimmy McRae's five BRC crowns and return in their Volkswagen Polo GTi.

"We're not really sure yet how many BRC rounds he [Fourmaux] will be able to fit in around his World Championship schedule, if he does most of them then it will be hard to see beyond him for the title" says Cronin.
"There's definitely some unfinished business there for me."
Behind Cronin's Polo, a fascinating mix of returning contenders and eager newcomers are eager for their shot at glory. James Williams heads up the charge, aptly switching allegiances from last year's Hyundai to Ford and the Fiesta Rally2. He does retain the services of co-driver Dai Roberts.
Multi-event winner and BTRDA champion Elliot Payne throws his hat into the ring with a full title tilt in 2023 after a partial programme last season. Joined by Tom Woodburn, the pairing will once again bring their brightly liveried Fiesta Rally2.
Having been away from the series for eight years, rapid national driver Callum Black makes a welcome return in his Fiesta Rally2 and Jack Morton is on the notes. The last time Black was in the BRC, it was in the two-wheel-drive era but having proved himself in four-wheel drive over the last few years, steps back into the top flight.
Skoda Fabia driver Garry Pearson returns to the mix after a progressive 2022, hoping to improve on a single podium spot last season. The Scotsman will be joined by Hannah McKillop in the co-drivers seat.
Reigning Junior BRC champions Eamonn Kelly and Conor Mohan step up to BRC1 in 2023 where their Junior WRC commitments allow. The pairing will bring the Volkswagen Polo GTi that took them to a podium at last year's Cambrian Rally, after season the Junior title with a round to spare.
National Rally Champion Alan Carmichael also joins the BRC fray in his Hyundai i20 after an impressive 2022. He and Arthur Kierans set some spectacular times and will now enter their right-hand-drive example into BRC1 for a chance at overall honours.
Newcomers to the series include American Allen Dobasu [Fiesta], Hugh Brunton [Fabia], and Gavin Edwards [Fiesta].
The Fiesta Rally3 will make its BRC debut courtesy of Johnnie Mulholland and Eoin Treacy who step up from the Junior BRC category. The four-wheel-drive category is used in the Junior WRC and eyes will be on its performance over the tricky gravel tests.
The Junior BRC is set to be as unpredictable as ever and its 2022 frontrunners Kyle White and Sean Topping that bring the noise with their Peugeot 208 Rally4. A win at the Nicky Grist last season shows their raw speed, but they will have Fiesta Rally4 rivals to contend with, comprising of the returning Casey Jay Coleman and Adam Coffey and Academy Trophy champ, Kyle McBride and Liam McIntyre.
Stephen Waugh and Mark Broadbent make their BRC4 debut in a Fiesta R2T after campaigning a Honda Civic on national gravel events last season. A class victory at the non-championship Riponian in February shows their potential pace for the year ahead.
The Malcolm Wilson Rally starts from the M-Sport facility outside of Cockermouth early on Saturday morning, with seven stages and around 51 stage miles on offer during the day. The winner will spray the champagne at the Penrith finish later that afternoon after an undoubtedly scintillating day of action in the forests.
Keep tabs on all the latest BRC developments by visiting www.britishrallychampionship.co.uk or by following us on social media: Facebook, Instagram, TikTok, YouTube and Twitter using #BRC.
[ENDS]