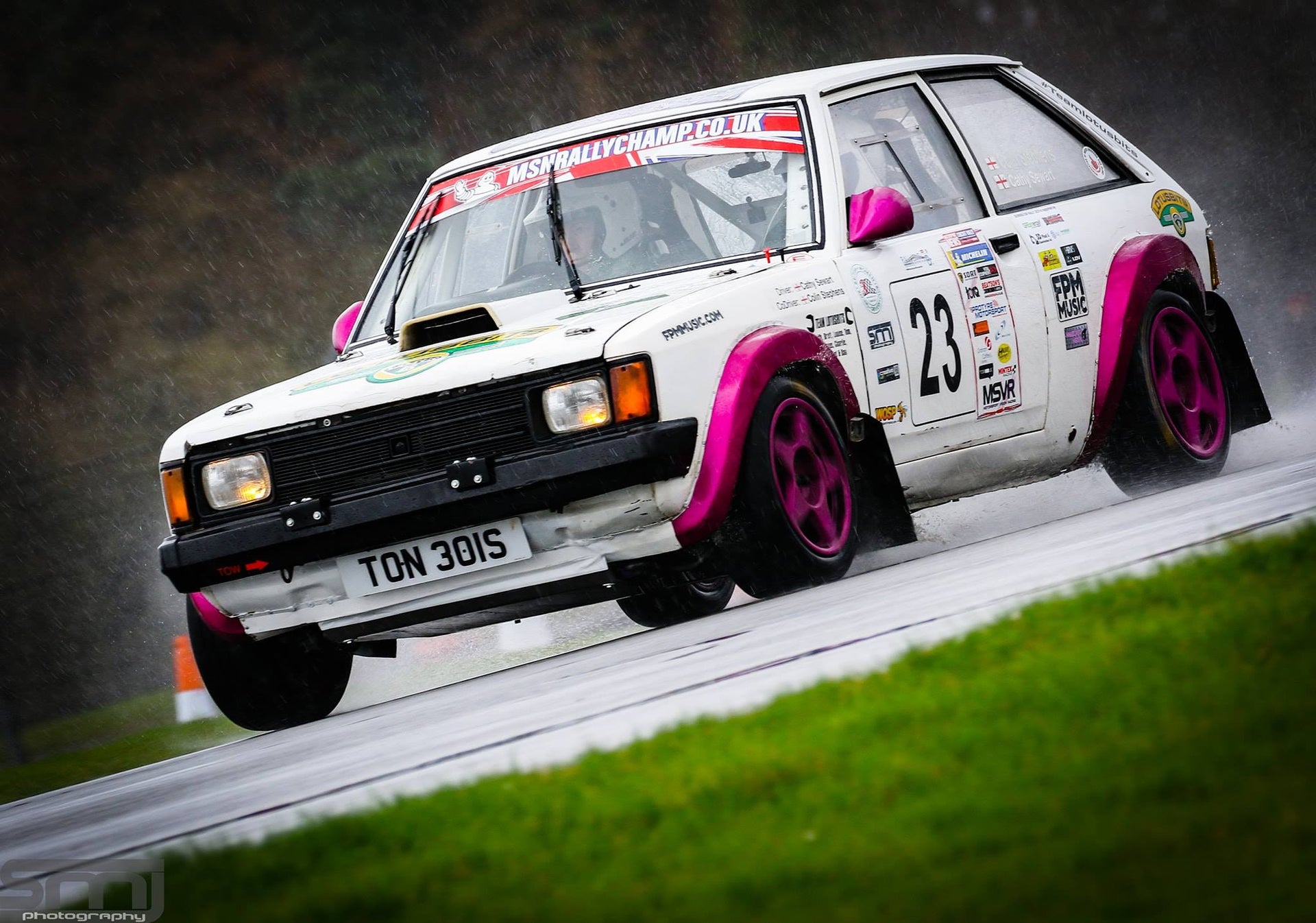 MSN Circuit Rally Championship Official Fuel Partner Announced
The MSN Circuit Rally Championship (MNCRC) in association with MSVR, featuring the Michelin Cup and the Protyre Challenge is delighted to announce Vital Equipment and Carless Racing Fuels to be the Championship's "Official Fuel Partner" for the next 3 years. 
As the Championship moves away from self-refuel, the agreement will see Vital Equipment supply competitors at each of the 8 rounds at competitive prices. The move away from self-refuel continues the Championship trailblazing role in ensuring safety in motorsport and especially at circuit events, following on from the hugely successful introduction of a designated refuelling area three seasons ago.
Vital Equipment, a leading supplier of racing fuels, oils, motorsport safety equipment, will provide fuel 'on site' via FIA spec dry-break couplings and/or Std Forecourt Fillers, although any mid-engine cars where any FiA spec dry break coupling is not present can't be refuelled. 
Continuing to dispense Carless Racing Fuels, including the popular Carless Hiperflo DEV2 – a 102 octane fuel suitable for turbo engine cars; the Carless Hiperflo 300 – a 102 octane fuel for normally aspirated engines and a Carless Hiperflo Superplus; a 98 Octane Super Unleaded fuel, it will ensure that all competitors will receive the highest levels of quality and consistency which Championship competitors have had access to for the past 5 seasons. 
Available for pre-order, prior to each round, prices have been kept competitive with the Carless Hiperflo Superplus; a 98 Octane Super Unleaded fuel, priced at £1.35 per litre*. With competitors only paying for what they use, and Vital Equipment taking care of transportation, the move will see competitors save money, and time. 
As part of the partnership, Carless Racing Fuels in conjunction with Vital Equipment will supply a prize of fuel per round for use on Championship rounds, as well as an end of year Junior/Rookie Championship award for the 2023 season. 
Darren Spann, Championship Manager, enthused; "I'm delighted that thanks to both Carless and Vital Equipment we are able to provide high quality fuels on Championship events. As a past competitor, I know the benefits of a reliable high-performance fuel. For me, Vital Equipment's range of race fuels tick every box for discerning teams and drivers."
Alistair Roberts, Managing Director of Vital Equipment, said: "Having played a part in their introduction on WRC events in the late nineties I have only ever been convinced that safe refuelling zones are the best way of fuelling cars on rallies. Therefore, Vital Equipment, have been very happy to play our part in supporting Darren and the championship that has set a very good example of how a safe refuel zone should run. Therefore, I am delighted that Vital Equipment have been chosen to be involved in the next, big, step in making event refuelling safer.
Vital Equipment has a long history with the Championship, having partnered with the Championship as the Official Fuel Supplier in each of the past five years. 
Carless Racing Fuels is a range of advanced racing and control fuels designed to give motorsport competitors closely controlled and ultra consistent high performance. Fuels meet the specifications required by MotorsportUK.
The championship gets underway in November with a visit to Oulton Park for a rally and fireworks spectacular. Visits to Cadwell Park and Donington Park follow before Christmas. The Championships resumes again in January 2021 with a visit to Brands Hatch. A two-day event at Anglesey follows at the end of January. The Championship visits Snetterton in February before heading back to Donington Park in March. A second visit to Cadwell Park rounds the season off in April.