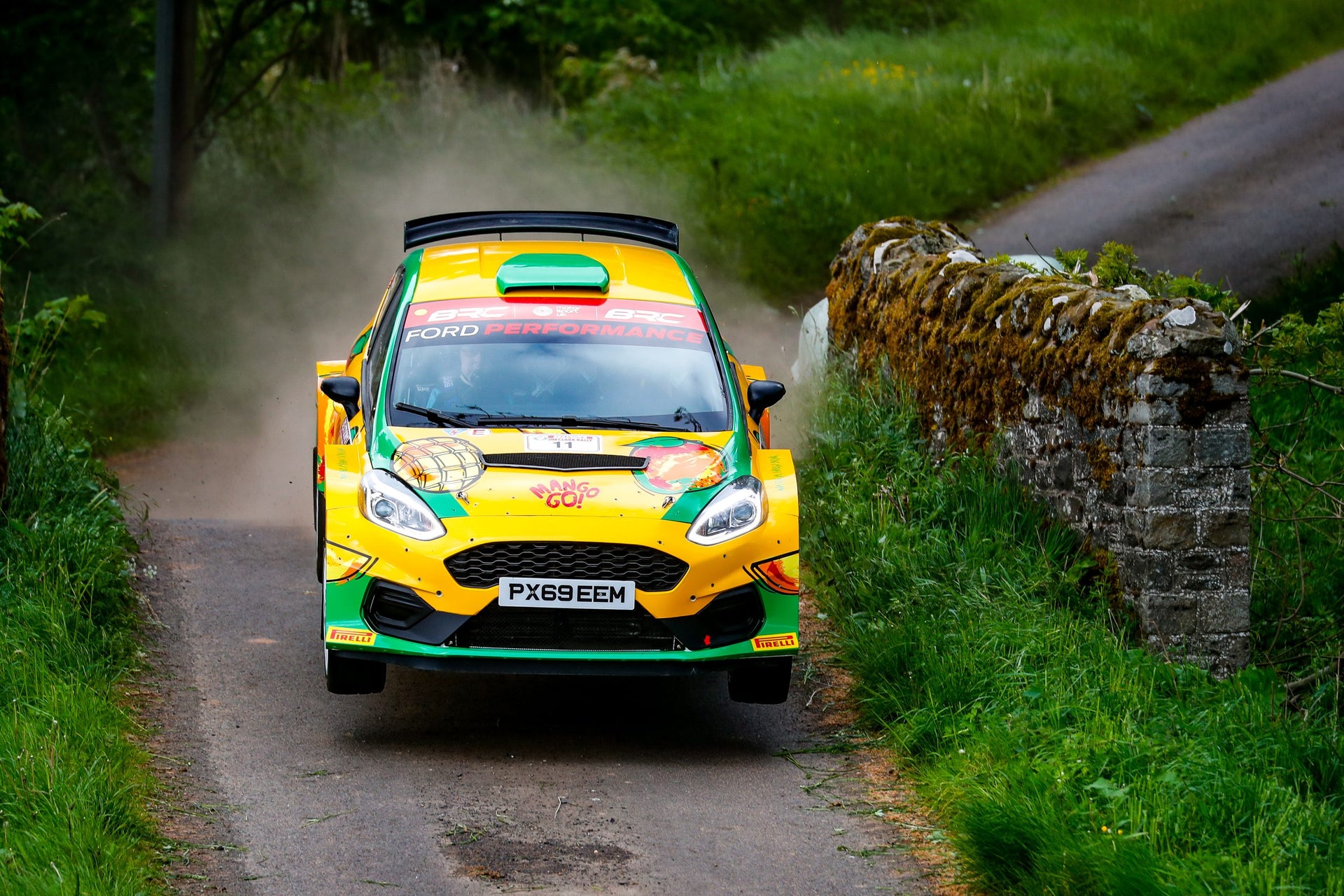 Carless Powered Reigning BTRDA Goldstar Champion To Contest BRC
Payne has a point to prove with BRC return
At just twenty years old, Elliot Payne has already sealed a gravel rally title and won five events outright. And after a partial campaign in 2022, the Ford Fiesta Rally2 ace will mount a full assault on the British Rally Championship this season, aiming for the top.
The progressive youngster had dipped his toe in the BRC in 2021, tackling the National Rally Champion series in a Fiesta R5, but equipped himself with the latest Rally2 Ford from M-Sport last year. He contested just four events and despite being a gravel expert, his best result came on the season opener in Clacton – on asphalt. He took fourth overall in a fine performance which was also his closed-road debut.
With co-driver Tom Woodburn alongside this season and the backing of energy drink Mango GO, the pairing will be looking to up their game, as Payne continues to gain experience of events, both surfaces and the all-important recce process.
He will tackle some non-championship events ahead of the Malcolm Wilson Rally to hit the ground running in March.
"I'm excited by this season and the mix of new events to me and ones I`m more familiar with," he says.
"Ypres will be my first International experience which I've heard some really good things about and whilst I know I don't have a lot of asphalt experience, I'm hoping I can get up to speed fairly quickly. It's another unknown season of the BRC and as always, no matter who comes along the pace in BRC1 is always top-notch. I'll have to be on top of my game but I'm looking forward to getting stuck in and seeing what we can do this time around, I'm setting my sights on a win in 2023 so let's see".